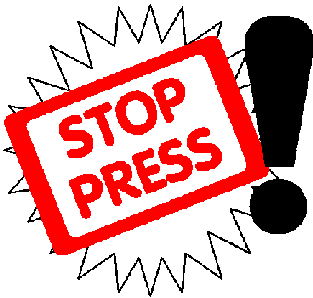 Folks - I can exclusively reveal  - and you heard it here first - that President Obama will shortly be announcing a blanket ban on the offshoring of US jobs.  My government insider tells me that he will take the following measures:
Any employer seeking to replace US staff with an overseas employee will have to prove it was unable to source a US employee for the role for a period of 90 days, where the position was widely advertised on national media;

A task-force of leading US-headquartered outsourcing service providers, including IBM, ACS, CSC and HP, will be tasked with assisting US firms with their backsourcing initiatives, their fees being footed by a proposed budget ammendment that is likely to total as much as $50 billion;

Leading outsourcing service providers which are not US-headquartered, and have more than 50% of their employees based outside of the US, will have their US trading licenses revoked and will have 30 days to wind down their US operations;

All jobs that have moved offshore within the last 8 years, that are currently being performed for any US-domiciled organization, are to be replicated back to a US location within the next six months.  The US government will reimburse 20% of the reinstated onshore employee's salary to their employer upon completion of their first year of employment;

CEOs who fail comply with the ruling will face a disciplinary panel headed by Lou Dobbs. 
So the battle is on between the USA's onshore locations.  Who will win out?  Albuquerque, Detroit, Nashville, Jacksonville, El Pazo?  Love to hear your thoughts...
You're good sports!  And my sincere apologies to the service provider which called an emergency meeting with the CEO and executive team this morning as an result.  You will never live that one down...
In all seriousness, while this was intended as April 1st humor, the fact that so many people fell for this does get you thinking about how close to reality this wave of protectionism could get.  C'mon - I thought the Lou Dobbs reference would be the big give away :)