There's currently a certain sense of déjà-vu within the IT community, as companies look at shaving even more cost out of a function that has been battered since the 2001 dot-com bust. However, when we look at the lessons of the past, you do have to question companies which decide to sharpen their knives once more when they address their IT costs. Companies need to offset the cost of every layoff with the cost of replacing that talent when the economy improves. It is not so much who is left standing, but rather who is in position to grasp the brass ring of prosperity when it returns.
If economic conditions improve in 2010, then the amount of costs saved by releasing an employee may only be $50-100K by the time all the lay-off costs are incurred.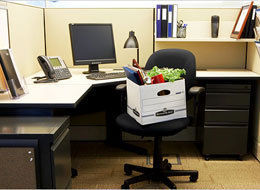 How can you put a price on replacing the inherent business knowledge of that staff member when you re-hire a replacement? It may take another year or two to get the replacement up-to-speed, and will not only end up costing you more, but may also impede your executives from accessing critical data in a timely fashion. The overall cost of replacing that staff member could easily be three times the costs saved by laying her off. And these easily-identified direct costs are only the beginning; the costs incurred to your culture and morale can prove even more damaging.
There are lessons to be learned from those who did it right and those who failed to do so during the recession of 2001. The frequently cited observation by George Santayana warrants consideration, "Those who do not remember the past are condemned to repeat it." Furloughed IT employees in the RIF of 2001 were often reluctant to return to their previous employer. Having been viewed as expendable, the trust and bond between the two may have become a casualty. Often the company belatedly discovered the employee was not at all expendable.
Continue reading "Think before you fire: The cost of replacing IT talent" »